ROLEX YELLOW TONS ORIGINAL 16750, 16700, 16710, 16760 GMT TRITIUM HANDSET GMT MASTER WATCH Cal 3075, 3175
Vintage & Genuine used & incomplet Rolex GMT MASTER 16750, 16700, 16710 old collector discontinued tritium handset watches :
Mercedes hour & second & 24H GMT hands - not luminous.

( 3hands for sale)
Color tons is yellow~creamy tons.
Fits on #3075 & 3175 Rolex automatic caliber.
Sold as it.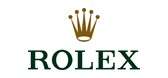 Garanties sécurité (à modifier dans le module "Réassurance")

Politique de livraison (à modifier dans le module "Réassurance")

Politique retours (à modifier dans le module "Réassurance")
Sometimes, due to many Rolex services watches, Rolex tritium hands were changed by luminova hands (since early 2000's) and many collectors were disapointed and hate that.
Hands are not matched with tritium index dial !!
So, today, Chrono-Shop Seller store had found for you this used Rolex Tritium hands set unfortunetly incomplet (3 hands for sale : hour,  24h & second hands) for to restore your vintage Rolex GMT watch or match with your index dial.
With your Vintage Rolex GMT watch dial #16750 (transition model), 16700, Fat Lady #16760, 16710 fits on movements : auto cal. 3075, 3175
Item Condition :
Used with signs of use & corrosion on top
Tritium starts to move but still get patina yellow very nice
light marks on top minors.
Correct : 70%
Creamy~yellow passed tons, not glows in the dark.
Not relumed or restored in the past.
Perfect for restore or match with your Rolex Sub tritium watch dial !
S O L D   A S   I T
  GUARANTEED 1OO% Original ROLEX factory