Rolex Faded, Patined 16800 dial Submariner date 16800, 168000, 16610 Circled Index Tritium cal 3035, 3135
Rolex 80's Submariner Black "EXOTIC" mat finish Dial for model 16800.
Watch Dial is ready to install. 
Condition : As it, atypical with an oxydation humidity effect unique & magical.
Will fits any Quickset Ø40mm series Submariner Models cal 3035, 3135.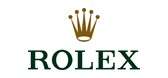 Garanties sécurité (à modifier dans le module "Réassurance")

Politique de livraison (à modifier dans le module "Réassurance")

Politique retours (à modifier dans le module "Réassurance")
Original & discontinued Men's Rolex Submariner date 16800/0 faded Black Tritium Dial watch ref # 16800 Stainless Steel.
Considered as "Exotic" due to its color and its style.
The painting itselve seems aged and is starting a mat texture very vintage look !
Very nice and impressive effect !!
I t e m  D e s c r i p t i o n :
    Type : OEM Rolex Dial, circa 1984~1989 period / discontinued.
    Brand : Rolex Submariner Date 16800-168000 (also fits on 16610)
    Series : Submariner sapphire with Date (transition Rolex sub watch #16800).
    Color : Black style with mat (dark grey shades) effects with light tasks. Stamped on back : "ß" on backside with 2 x feets.
    Hour Markers : White gold Rounded style, tritium creamy ~ beige shades tons, not glows.
    Dial Diameter : Ø~27.34mm outer.
    Condition : in despite this amazing look, the cosmetical condition of this Rolex dial is good, no rusty, no distorsions.
    Signed : SWISS T<25 at 6'.
Untouched, not restored in the past.
   SOLD AS IT & FOLLOWING DESCRIPTION
 GUARANTEED TO BE 1OO% AUTHENTIC