Rolex GMT Master Coke watch Red Faded & Black color S/S 16700, 16710, 16760 Bezel 24H Insert Part FAT FONT SERIFS
Sexy & Original 90's Vintage faded Rolex GMT Master I & II 16700, 16710,16713, 16760 COKE graduated Bezel tutone Insert watches.
SERIFS numbers are white~silver tons, nice cosmetical condition.
Beginning of ref faded patina, really stunning !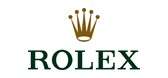 Garanties sécurité (à modifier dans le module "Réassurance")

Politique de livraison (à modifier dans le module "Réassurance")

Politique retours (à modifier dans le module "Réassurance")
Vintage & rare 80-90's collectible "COKE" Rolex GMT Master 16700 /16760 / 16710 Pepsi Bezel Graduated 24H Insert watch for sale in preowned condition.
This one got an amazing patina metal red .
     D E S C R I P T I O N :
·        Vintage Rolex 315-16760-7 graduated 24H bezel light red & black color insert, Fat font serifs.
·        This is an original Rolex GMT-Master bezel insert watch. Ref : 16700 & fits too 16710, 16760, 16713, 16718.
·        Description : metal bezel insert tutone red & black color & Silver color numbers with patina.
  The shades are faded red goes on dark pink soon and black (glossy finish)
·        Approximate Age: 1990~1999Measurements : Outside diameter Ø~37.65mm.
·        Inner diameter approximately Ø 30.7mm. Width approximately Ø~4mm.
·   Condition : Rolex GMT bezel insert is in correct condition, normals marks of normals use (see carefully pictures).
SOLD AS IT.
 GUARANTEED TO BE 1OO% GENUINE