Rolex Genuine Screwdriver Watch Tool Bracelet Sizing Seadweller Part Ref 2100 bracelets 93150,93160,78350,78360,93260,72600
Authentic & Rare OFFICIAL GENEVA double ended Rolex bracelet sizing links watch tool Ref. 2100.
I N D I S P E N S A B L E -  E S S E N T I A L  tool to get for your Rolex watches collections !!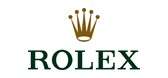 Garanties sécurité (à modifier dans le module "Réassurance")

Politique de livraison (à modifier dans le module "Réassurance")

Politique retours (à modifier dans le module "Réassurance")
Extremly rare & discontinued Rolex official & genuine watch screwdriver multi  functions .
In the past, has been sold in every Rolex watch boxset Sea-Dweller 16600 & 16660 kit set in wallet (Vintage Rolex Sea-Dweller 1665 16660 16600 Screwdriver 2100 NOS) with accessories tools Sea-Dweller watches.
Perfect for to remove quickly one link if you underwater or if you took weight for extend your watch band on your wrist.
Soft & small, It's the perfect traveller friend for to resize your watch bracelet Rolex watch everywhere and everytime !
ITEM DESCRIPTION :
Brushed finish with diamonds style on side.
Stamped REF 2100 in right side.
8cm lenght.
2 x protectors heads removables
The Ref.  (screw driver on one side, fine adjustment pin on the other) is a nice device for Rolex Oyster bracelet adjustment.
The design of the tip (special for Rolex watches e.g. Ref.No. 78350 - 78360 - 93150 - 93160 - 93250 - 78340.....116660 and many more others Rolex bracelet charts...praticall all Rolex bracelets) prevents slipping of the Rolex screwdriver and lessens the risk of scratching your watch.
It has a straight blade as opposed to a tapered blade like more conventional screwdriver for watchmaker.
double functions : allows to remove easily without scratches one link and remove springs bars for your case.
Head & shaft swivel independently for ease of use. 
One small black screw link inside the screwdriver is included.
Made by Rolex and only the best screwdriver adaptated for your watch.
YOU MUST GET IT IF YOU WANT TO TAKE CARE OF YOUR ROLEX WATCHES !!
 Guaranteed to be 1oo% Authentic Rolex factory