Until 1989, Rolex equipped most of its watches with plastic glasses in plexiglass before the generation of sapphire glass. The advantage of plexiglass is that the watch will be lighter to wear and the glass is always catchable during a shock and can be polished easily. It is given a "hot" visible aspect
Contrary to sapphire glass (synthetic sapphire) which is heavier and scratchproof, the latter breaks instantly into several small pieces during a big shock.
The two main plexiglass glasses visible on the Rolex Submariner 1680 watch have a slightly different shape from each other, this is the reference 127 (B25-127)
The first cyclops 127 glasses of the 1969 generation are plexiglas called "cheminée / top hat" due to their cylindrical shape with angular edges.
Attached is a comparison of Rolex cyclope 127 glass (nick named top hat cristal) on the left the traditional first generation glass and on the right the Service glass with a lateral bevel on the edges.
As you can see on these pictures, the visual aspect of the watch is slightly attenuated, indeed the opening of the dial is reduced with the Service glasses, unlike the traditional Rolex cyclope 127 glass first generation which does not attenuate the visibility opening 's dial diameter.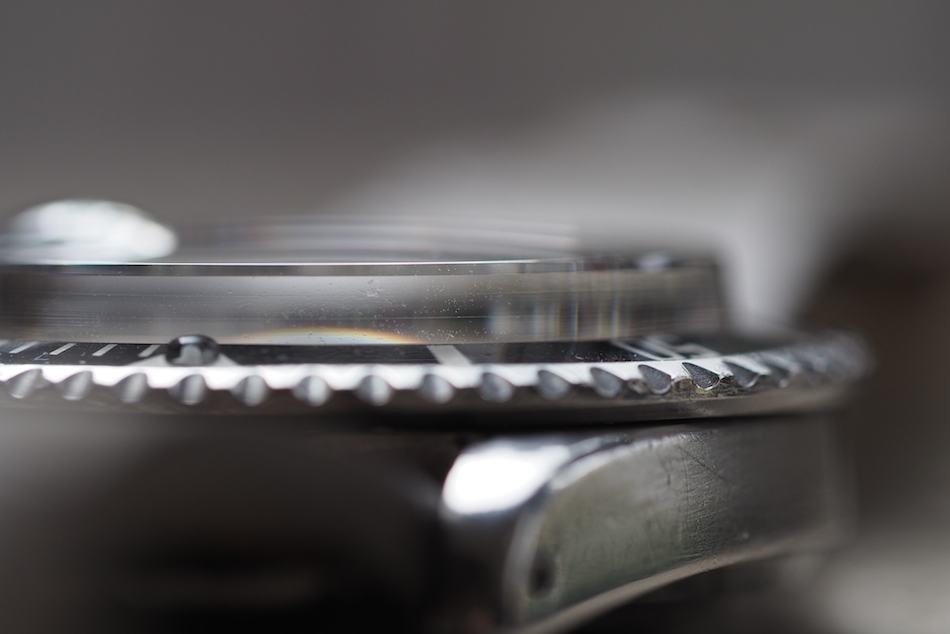 Here attached cyclope 127 service glass: (front view)
You can see the lateral circle side bevel which reduces the diameter of opening of the dial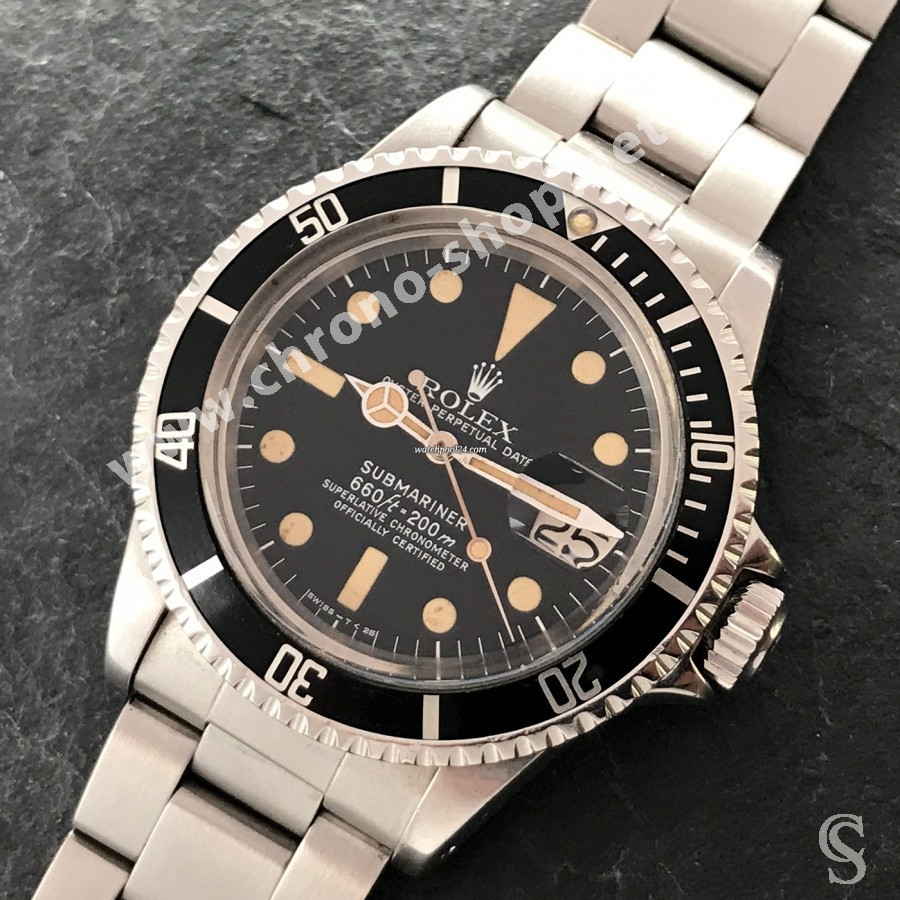 Attached is a photograph of a traditional cyclops 127 glass (top hat cristal) :
These differences are slightly perceptible by the avid collector and the daily wearer of his watch, Rolex produces today only Service glasses with lateral bevel which for them have modernized the watch thanks to this slightly different look and allows to establish a better waterproofness.
The Rolex hesalite ref cyclope 127 are very sought after and rare to find, because they are now discontinued any more since 1992