All watch connoisseurs know that the screwing system of a crown or a winder avoids the worst: to take water with his watch.
Rolex has created since the 70's a patented system of winders with 3 joints (triplock) as well as a screwing system of the pushers of the Daytona chronograph watch avoiding humidity and water inside the watch.
The system seems to work since Rolex continues its systems but it is interesting to discover together the evolutions of its pushers and especially of its finishing.
The first screwed pushers appeared in the 60s on the reference 6240. 
This last one was marketed from 1965 to 1969, the screwed pushers make then their first appearance for on the chronograph Daytona 6240, guaranteeing a case waterproof to the water and to the dust.
One speaks then about first generation known as MK1 or "Millerighe", an exclusive term worked out by the Italian collectors.
The evolution continues with its little sister the reference 6263 with pushers differently worked and a light edging on the upper part allowing a more elegant and refined aesthetic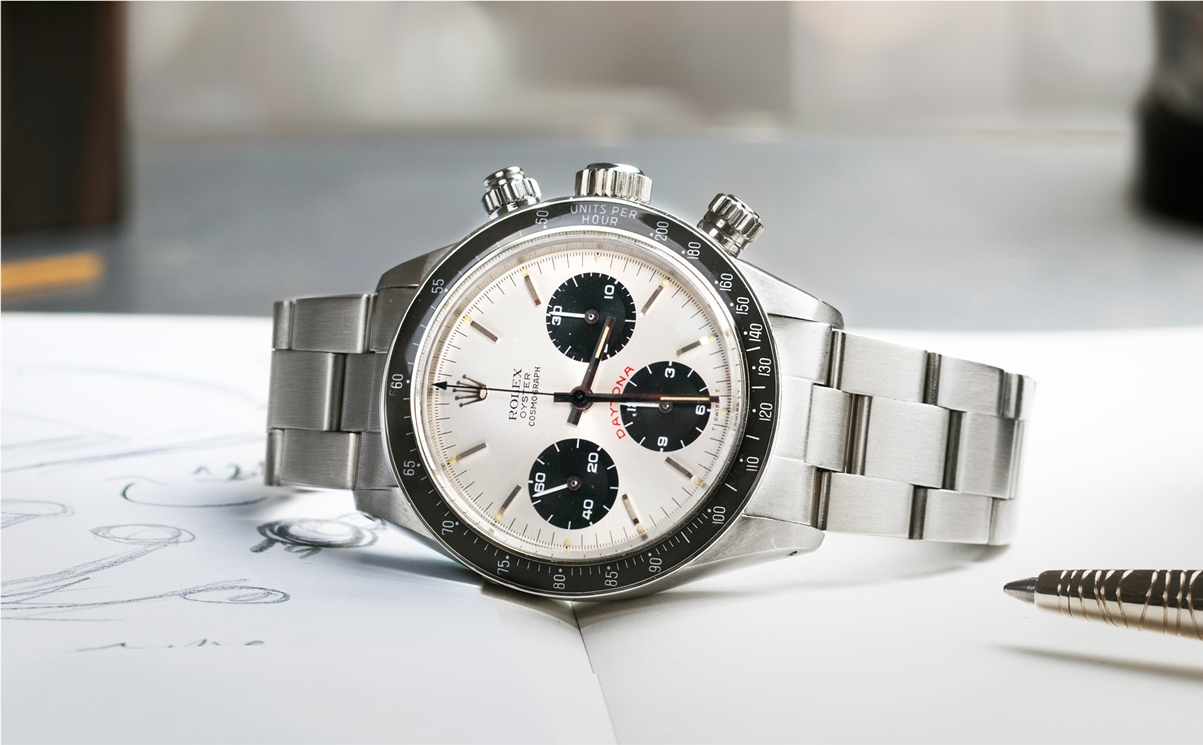 The new Cosmograph Daytona 16520, which appeared at the end of the 1980s, has the same type of pushers:
It is the reference 116520 Rolex cosmograph Daytona which has the modern pushers (without upper border) as well as the last version ceramic generation 116500 (from 2016)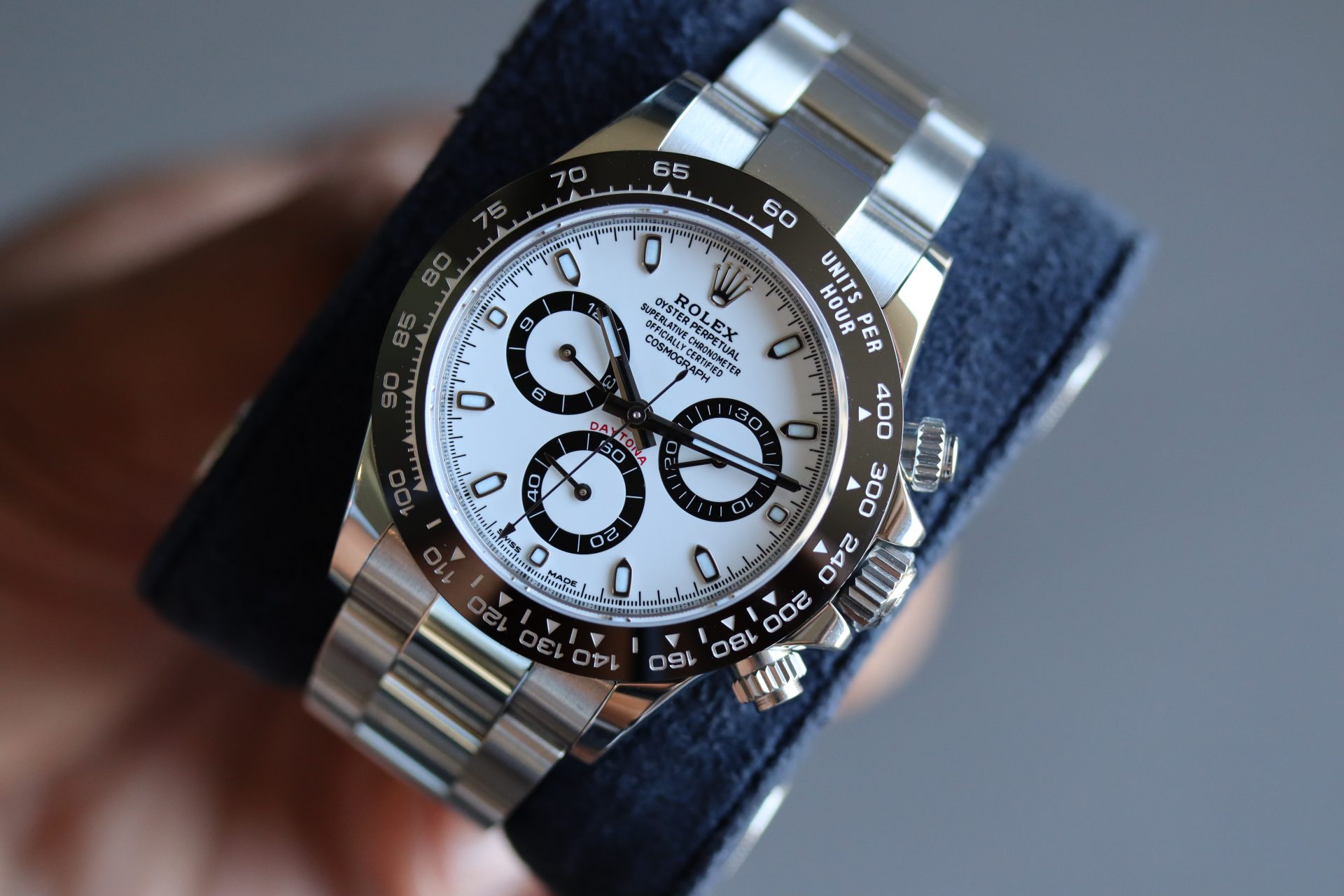 Here is a brief summary of the different Rolex pushers and the main evolutions in almost 60 years of career, the Daytona has kept its unique patented system of screws avoiding any water damage with a slight facelift created by Rolex.