Rolex STARDUST Black Coca Cola color GMT MASTER NIPPLE DIAL WATCH VINTAGE 16758, 16753 tutone cal 3075, 3175
Vintage & Original unrestored BSTARDUST black colorfull Rolex Gmt 16753 tutone & 16758 metal reflections color watch Dial.
Preowned condition.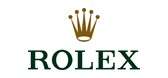 Garanties sécurité (à modifier dans le module "Réassurance")

Politique de livraison (à modifier dans le module "Réassurance")

Politique retours (à modifier dans le module "Réassurance")
We're more than delighted to present to you a Very Special Guaranteed Authentic 16753 GMT Rolex dial, that has changed naturally over time.
Many call a dial like this tropical, stardust due to the sun or nature causing a reaction to the paint in the dial creating a unique effect which may have taken years to occur.  Has gilt accents, gilt dust style colors (stardust effects) and looks different at based on the light and angle.
You really got the feeeling you ar eint he Space with that dial ! This particular dial will fit the tutone Rolex 16753 & 16758 GMT watches and Solid 18k gold examples.  A dial that will make your watch stand out from the other Rolexes out there and no one will have the exact same one !
Rolex GMT MASTER dial with yellow gold index from 70-80's.
For GMT MASTER tutone (16753) or Full Gold (16758) cal 3075 & 3175.
Outer diameter : Ø27.2mm
Item Condition :
Depends your mind ....but seems correct, not refinished, any marks (lights) are visables with sunlight.
Feets are complet & ready to fitted on your Rolex caliber 3075 (also 3175) automatic.
Stamped :  121 1311 0552 backside.
Dial is absolutly exquisite color :
Natural brownish dress but with a deep STARDUST metallic shades and gilt dust style.
Not repainted or restored in the past.
Sold as it.
Questions Please Ask.
Thank you for Viewing
 GUARANTEED FULLY 1OO% Genuine