♛ ORIGINAL 1973 Vintage Rolex Submariner 5513 Watch 660ft~200m Feets First Dial Part Singer ♛
A discontinued & stunning 100% original Rolex 660ft~200m tritium T>25 Submariner 5513 Matte finish watch dial spare from 1973.
Feets First, not refinished, tritium get white color, doesn't glows.
Registered SINGER.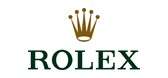 Garanties sécurité (à modifier dans le module "Réassurance")

Politique de livraison (à modifier dans le module "Réassurance")

Politique retours (à modifier dans le module "Réassurance")
THIS IS AMAZING 1973 PREOWNED VINTAGE 660ft~200m 5513 SUBMARINER MAT WATCH DIAL FEETS FIRST FOR SALE.
Rare to find, very collectible.
Rolex Watch Dial part Very Rare Submariner Feets First Matte Black for Ref-5513 (could fits also Submariner 5512)
Absolutely genuine, original Rolex dial in correct original preowned condition.
-I T E M  D E S C R I P T I O N- :
Rolex Collectible Mat Submariner 5513 watch dial from 70's untouched !
Estimated years period : ~1973
The luminous markers have aged and immaculate white color.
Not glows in the dark.
Signed on center : 660ft~200m (feets first)
All lettering is sharp and clear.
2 x feets on the back.
This is a fabulous set that will enhance any Rolex model 5513.
Black color became slate (under sunglights), really nice.
See carefully pictures please.
Authenticity guaranteed & not restored, not refinished, sold as it.
Fits on automatic caliber #1520, 1530, 1560, 1570.
Ø25.90mm Outer diameter.
Estimated year : 1973
Engraved backside : S SINGER
Perfect for restore or collect parts. 
SOLD AS IT
  Guaranteed to be 100% Genuine