♕ Rolex Rare Sea-Dweller watch Service Dial Double Red 1665 Cal 1570 for sale ♕
Original & rare preowned Rolex Sea-Dweller service dial luminova with red customized lines SEA-DWELLER 2000ft ~600m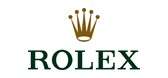 Garanties sécurité (à modifier dans le module "Réassurance")

Politique de livraison (à modifier dans le module "Réassurance")

Politique retours (à modifier dans le module "Réassurance")
Super Rare preowned Rolex watch dial Service men's diver watch Sea-Dweller 1655 & Double red.
That Rolex dial is preowned in good cosmetical condition. superluminova indexes, still glowing during the night.
Fit on automatic Rolex calibers #1560,1575,1570.
2 x feets on the back for movement.
Date parture at 3'.
signed SWISS at 6'.
The lines of typography SEA-DWELLER 2000ft ~600m are pink color with some mark son the top, looks like extra color added with time or as if it's been vuluntary removed.
Stamped on backside :
♕ROLEX♕
2 943
Difficult to anyalyze, so we classifed this as customisation. 
Not relumed or restored in the past.
  Sold as it  
  GUARANTEED TO BE 1OO% GENUINE